If you're in the DTG printing business and you're not heavily promoting and selling custom face masks, you're missing out on a massive revenue opportunity.
In our efforts to help other DTG businesses survive and thrive, we're going to share our entire process for how we price, promote, and produce custom face masks while generating up to $1191 per hour in profit.
Printing Custom Face Masks: A Look at the Market Demand
We aren't going to make any claims about the effectiveness of face masks in this article. That's not our place. What we can do, though, is make plenty of claims about the widespread use of face masks, the demand for custom face masks, and your ability as a DTG print shop to grow your business while fulfilling that demand.
With mask usage soaring and mask mandates looming, there's no question that the need for masks is still higher than ever. Even in the U.S. states with the lowest mask compliance, 60% to 70% of residents report wearing masks when they're out in public.
Extrapolating the lowest level of compliance across the entire U.S. (heavily lowballing it), that's 197 million people wearing masks consistently.
While all these people don't intend on buying or wearing custom masks, a lot do. And let us remind you: they need more than one mask.
That speaks to the demand. Now let's talk about physically fulfilling that demand, because printing on face masks might be something you don't even know how to do yet...
Printing Face Masks Using a Modular DTG Printing System
The challenge with printing custom face masks is that there isn't much in the way of mask printing tools, especially for DTG printers.
We're an Atlanta-based DTG printing company and we print exclusively on Brother printers. Specifically, the Brother GTX. The problem is, Brother doesn't have a face mask platen.
We pride ourselves in being a creative production house and not just a print shop, so we did what creatives do – we designed a modular face mask printing system and started creating prototypes...
Long story short (trust me, it's a LONG story), we invented a fully modular DTG face mask printing system with six "shells" that snap in and out of the platen, allowing you to print 6 masks at a time while drying and prepping more masks.
We named this system the Mask Revolver™ and we're now on version 2.0, which is even more refined, sturdier, and pops on and off the standard Brother 14x16 platen in seconds (and because we produce them in-house on our Trotec laser, we can cut them to fit other printing platens as well).
With the Mask Revolver™ we can prep, pretreat (if necessary), print, and dry up to 180 masks an hour.
That's with one printer.
Yes, we have a tunnel dryer as well, which helps speed up the drying process, but it's certainly not required to churn out tons of masks and tons of profit.
Just so you understand the true potential here, let's take a look at the actual revenue, pricing, and profitability this gives you as a DTG print shop...
Custom Face Mask Revenue, Pricing, & Profitability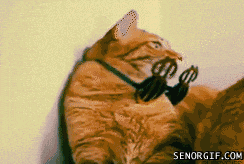 Nice, you made it to the super fun part of the article! Let's dive in...
Custom Face Masks retail anywhere from $9 to $29 each.
The masks themselves can be sourced anywhere from $2.50 to $3.50 each depending on the mask quality and the supplier. We get almost all of our masks from Next Level or Cotton Heritage (more recently, Cotton Heritage).
The ink cost for a light-colored face mask is around 3 cents. It's somewhere around 35 cents for a dark face mask when you include pretreat. Let's call it an average cost of 19 cents.
We usually calculate labor cost at $25/hr and maintenance around $.10 per print.
To figure out the labor cost of each mask, you have to calculate how many masks you can print per hour...
Printing One Mask at a Time: The Numbers
If your mask production process allows you to print one mask at a time and each mask takes roughly 90 seconds, you can print 40 masks per hour. That's roughly 50 cents of labor per mask.
So, all-in...
$3 mask
$.17 ink
$.10 maintenance
$.50 labor
...you're looking at an average cost of $3.77 per mask. Let's be conservative and say you retail these at $10 each. That's $6.23 profit per mask at 40 masks per hour for a total of $249 per hour.
That's a good start and typically better than you can do with t-shirts, but there's still a lot of room for improvement...
Printing 6 Masks at a Time: The Numbers
If printing 40 masks per hour is great, imagine printing 180 per hour.
That's what we're able to do with the Mask Revolver™.
So, all-in...
$3 mask
$.17 ink
$.10 maintenance
$.11 labor (reduced from $.50 because of the increase in production volume per hour).
...you're looking at an average cost of $3.38 per mask. At $10 retail, that's $6.62 profit per mask at 180 masks per hour for a total of $1191 per hour.
The best part? You utilize a fraction of ink than you would printing t-shirts with greater profit margins. Printing on shirts can take an average of 3 cc's to 12+ cc's of ink. Compare that to an average of 1-3 cc's of ink for mask printing while producing more product per hour at a higher profit margin. Trust us, it's a reality.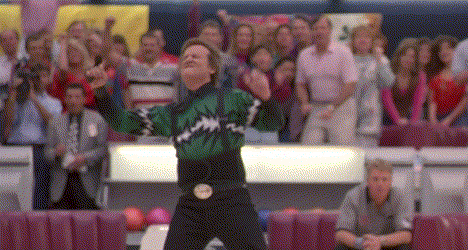 How to Market & Sell Custom Face Masks
There are two main opportunities we've capitalized on within the custom face mask "industry":
B2C (Consumer Retail)
There's a ton of consumer retail opportunity with printing custom designs the same way you print custom t-shirts, but there's also a huge pre-designed mask market that's easy to play in right now.
Think flag masks, funny masks, movie quote masks, and so on. Go search on Etsy for custom face mask ideas – the only limit is your creativity. And yes, you can even sell them on Etsy if you don't have existing marketing/advertising channels!
B2B (Selling to Businesses)
B2B is a core market we've hit as businesses realize the value in putting their branding on their employee's masks, especially for businesses in the retail space where their employees are constantly interacting with the public.
We've done custom face masks for restaurants, gyms, coffee shops, schools, and so on. And the beauty of B2B is that you'll get a lot of bulk orders. You'll have to give a B2B rate but the volume is worth it, especially if you have the right system to produce 180 masks an hour (and a lot more if you're running more than one printer).
Social Media, Facebook Ads, PPC, Your Existing Customer List, & Personalized Outreach
All the traditional marketing and advertising channels work for selling face masks, but the best avenue to start with is your existing customer base, especially if you've done work for businesses in the past.
Once businesses know you can print custom face masks, it's pretty easy to get orders in the door. Most consumer-facing companies know the value of making their brand visible to consumers at every turn and face masks are the ultimate in brand-visibility for businesses who interact with consumers on a daily basis.
As far as cold outreach to local businesses, it's super inexpensive to grab their logo and create a couple sample masks. Take them over to the business, introduce yourself, and show them what's available to them.
For consumers, you'll want to sell the masks in packs (if you have a Mask Revolver™ it's natural to sell them in packs of 6 to maximize opportunity).
A couple, or a family of three, can easily put 6 masks to use. Larger families typically need 12 or 18 so they have alternates they can use while others are in the wash.
Regardless of the direction you go, face masks aren't a tough sell and they end up being another way to get your name out and land additional opportunity. The huge demand for face masks is an excuse for outreach and a foot in the door that can really help your business in otherwise trying times.
It's Not Just About the Money
Look, businesses are struggling. We've been through our own highs and lows as a company during Covid and we know how important it is to pivot when things get tough.
We're not publishing this article to brag – we're publishing it as a potential lifeline to other DTG businesses.
If your DTG company is crushing it and you just want to rake in more dollars with custom face masks, more power to you.
If, on the other hand, you're one rent check away from closing up shop and customizing face masks has the potential to keep you afloat and get you back on your feet, that would be the exact outcome we'd want to know we played a small part in.
At the end of day, we're just doing our best to take the lemons that Covid gave us, turn them into lemonade, and have a cold drink with our DTG friends.
If you have any questions about printing face masks, selling face masks, or running a profitable DTG business in general, drop a comment!